Music of Our Heart
Permission to Come Aboard?
A very mysterious press release from Tom Waits landed in inboxes this morning at exactly 10 a.m. The subject line read: "Tom Waits: Permission to Come Aboard," and attached is a photo of the songwriter dressed as a pirate, complete with an eyepatch and a sword. The only words are "Coming August 7th."
Is Waits announcing a tour? He did perform on Late Night With Jimmy Fallon and The Late Show with David Letterman in early July, and he has yet to tour beyond his 2011 LP, Bad As Me.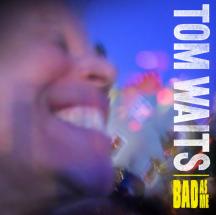 Waits could actually be announcing a Tom Waits cruise next week?
July 9th, 2012,  The Late Show with David Letterman
Interview segment
Performance segment
July 10th, 2012, Late Night With Jimmy Fallon
Joining Waits on stage to perform were his son Casey on drums, long time bassist Larry Taylor, guitarist David Hidalgo (
Lihat pos aslinya 23 kata lagi